Berlioz Photo Album : Friends and acquaintances in London
Unless otherwise stated all pictures on Berlioz Photos pages have been scanned from engravings, paintings, postcards and other publications in our own collection, including, on this page, the Memoirs of J W Davison (From Mendelssohn to Wagner, prepared by his son Henry Davison, London, 1912), W Ganz (Memories of a Musician, London, 1913) and C Hallé (Life and Letters of Sir Charles Hallé, prepared by his son C E Hallé and his daughter Marie Hallé, London, 1896), and THe Illustrated London News, 1849). All rights of reproduction reserved.
This page is intended to accompany two other related pages elsewhere on this site, Berlioz in London and Berlioz in London: friends and acquaintances. Most of the persons mentioned below are treated in detail in the latter page, and where relevant links to the entries there are provided. Included here are portraits or photographs of the following: Charles Macready, Michael Balfe, Sir Julius Benedict, William Sterndale Bennett, Michael Costa, James Davison, John Ella, Heinrich Ernst, the Ganz family, Frederick Gye, Charles Hallé, George Hogarth, Louis-Antoine Jullien, Prosper Sainton, Eduard Silas, and Vincent Wallace.
Charles Macready
William Charles Macready (1793-1873)
The celebrated actor Macready had once partnered Harriet Smithson on the stage in London. In November and December 1844 Berlioz attended at Salle Ventadour performances of Shakespeare by English actors led by Macready which he praised enthusiastically (Journal des Débats 29 December 1844; cf. CG no. 926).
Later during his visit to London in 1847, Berlioz met him again. In a letter to his friend Auguste Morel (CG no. 1146; 30 November 1847) he writes:
A week ago Macready gave in my honour a magnificent dinner; he is a charming man and anything but pretentious in his domestic life. He is very awkward at rehearsals, and is right to be so. I saw him the other day in a new tragedy, Philip of Artevelde; he is magnificent, and has staged the play in a really extraordinary way: there is no one here who understands as he does the art of grouping crowds of people and getting them to act. It is wonderful.
Michael Balfe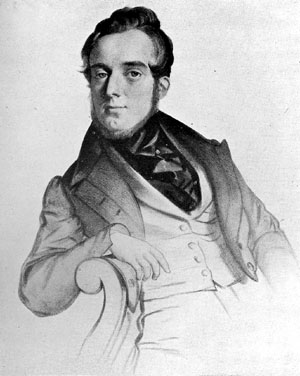 Michael William Balfe (1808-1870)
Balfe was an Irish composer and conductor whom Berlioz came to know well when he went to London in 1847 for his engagement as conductor at Drury Lane Theatre. Balfe conducted his own opera The Maid of Honour at the Theatre in December 1847 when Berlioz was there. Berlioz did not regard the work very highly, but had very friendly relations with Balfe during his stay in London at the time.
Balfe at an advanced age
Sir Julius Benedict
Sir Julius Benedict (1804-1885)
Julius Benedict was a pianist, conductor and composer of German origin, who settled in London in 1835, became naturalised, and was eventually knighted in 1871. Berlioz probably met him during his stay in Italy in 1831 when Benedict was conductor of the San Carlo theatre in Naples. They remained friends for many years, and saw each other occasionally, in Paris, in the course of Berlioz's repeated visits to London, and last in Baden-Baden in 1858.
William Sterndale Bennett
William Sterndale Bennett (1816-1875)
Bennett was professor at the Royal Academy of Music and, like Berlioz, one of the ten jurors on the international commission examining musical instruments at the Great Exhibition of 1851. See Berlioz's Report on the Great Exhibition in the original French and in an English translation.
Michael Costa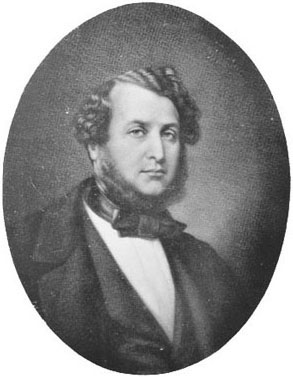 Sir Michael Costa (1808-1884)
Costa was an Italian conductor and composer, who settled in London in 1829 and spent the rest of his career there. He anglicised his first names, became a British citizen, and was eventually knighted in 1869. He was initially engaged at Her Majesty's Theatre, but moved to Covent Garden in 1846 and directed the new Royal Italian Opera until 1868. Though Berlioz acknowledged Costa's ability as a conductor, his relations with him during his successive stays in London were ambivalent. He objected to Costa's changes to the orchestration of works by established masters and made no secret of his disapproval, and furthermore believed that Costa was jealous of Berlioz's success as a conductor and worked behind the scenes to obstruct him, as may have been the case with the failure of Benvenuto Cellini at Covent Garden on 25 June 1853, though there is no direct proof of this.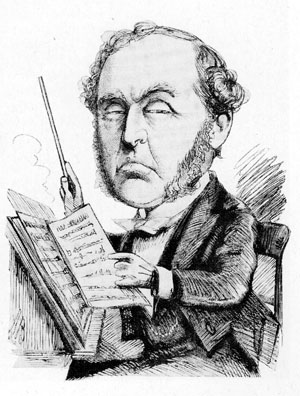 Michael Costa as depicted by a cartoonist
The above cartoon is reproduced here courtesy of A. Saint et al., A History of the Royal Opera House (London, 1982).
James Davison
James William Davison (1813-1885)
The above picture shows Davison in 1857.
James Davison, a writer and music critic, was for many years a contributor to The Times and The Musical World. Berlioz and Davison probably met first in Bonn in 1845, then saw each other frequently in 1847-8 just before and during Berlioz's first visit to London. But it was not till 1852 that their relations became close and they moved to being on intimate tu terms. As time went on Berlioz became increasingly attached to Davison, more so perhaps than was the case on Davison's side. In the short obituary notice he wrote in March 1869 Davison gave unstinted praise to Berlioz as a man for his kindness and personal integrity, but he was surprisingly non-committal as regards his music, as compared with other friends of Berlioz who survived him (such as Auguste Morel, Ernest Reyer and others). A large number of letters from Berlioz to Davison from among the papers of Davison were collected and published after his death by his son Henry.
Davison in 1871
John Ella
John Ella (1802-1888)
John Ella was a violinist and music critic who wrote for the Morning Post, The Athenæum and The Musical World. His major contribution to the musical world of 19th century London was in his capacity as the founder and director of the Musical Union, a society dedicated to the performance of chamber and instrumental music to the highest standards. The above lithograph, which shows Ella in 1851, is by Charles Baugniet, and is reproduced here courtesy of Mr. Raymond E. O. Ella.
John Ella in 1853
The above picture is an extract from the 1853 engraving displayed below.
John Ella in 1875
© The Royal Society of Musicians of Great Britain
The above photo is courtesy of the RSM via Mr. Raymond E. O. Ella (see also the next photo).
John Ella in 1875 – a possible memento
The original of the above photo is in the Bibliothèque nationale et universitaire de Strasbourg (Photo et Coll. BNu Strasbourg). We are most grateful for the permission to reproduce the photo on our site.
According to Mr Raymond E. O. Ella, the historian and expert on the Ella family, both these 1875 photos were taken by the Austrian photographer J. Bapt. von-Lakenbacher, and the second photo with a hand-written 1869 date is a possible memento (personal communication).
Bust of John Ella by Thorneycroft
The above picture is from Davison's posthumous Memoirs mentioned earlier at the top of this page. Four photographs of the bust of Ella are preserved in the Ella Collection at the University of Oxford ("A Handlist of Materials in the Ella Collection Housed in the Music Faculty Library, University of Oxford", compiled by Christina Bashford and John Wagstaff, 1977; revised 2003 and 2005). The John Ella collection has since been moved and deposited at the Bodleian Library (music section/department) in Oxford.
We are most grateful to Mr. Raymond E. O. Ella for drawing our attention to the Ella Collection in Oxford, for sending us a copy of the document referred to here, and for the information regarding the present location of the collection.
Berlioz and friends in 1853
L'ANALYSE.
Souvenir of the Musical Union (Ninth Season), from a Lithograph.
[Bazzani.] H. Blagrove. Goffrié. J. Blumenthal. Vieuxtemps. Lazarus. S. Pratten. Jarrett. F. Hiller. Barret. Baumann.
Lindpaintner. Dr. Spohr. Molique. H. Berlioz. Ella.
The above engraving was published in Ganz's Memoirs.
John Ella's grave
Brompton Cemetery, London.
Grave with obelisk, plot-compartment Al (AL):
Inscription eroding: "In Memory of John Ella Hon. Member Acad. Rom(e) Founder of the Musical Union London" (1802-1888).
The above picture is courtesy of Mr. Robert Stephenson (Friends of Brompton Cemetery). We are most grateful to Mr. Raymond E. O. Ella for sending us a copy of the picture and related details. See also on this site Mr Ella's article, entitled John Ella, musician, born Leicester 1802, died London 1888: His Family History.
Heinrich Ernst
Heinrich Ernst (1814-1865)
[in the middle]
Heinrich Ernst was a German virtuoso violinist and composer; he met Berlioz in Paris in the mid 1830s and the two were to become lifelong friends who had great regard for each other. Ernst, a great traveller like Berlioz himself, had been a visitor to London since 1843 and frequently returned there. In the above photo, he is with Joseph Joachim (on the left) and Henri Wieniawski. Wieniawski was a 'fiery violinist' who played the violin in Rêverie et caprice and the solo viola part of Harold en Italie at two of Berlioz's concerts in Saint Petersburg in 1867-8. Ernst's death in 1865 greatly affected Berlioz, who mentioned Ernst in several places in his Memoirs (cf. CG no. 3056).
The Ganz family
The Ganz family was of German origin; they had connections with Berlioz that stretched over a period of three generations. Berlioz had known the two brothers Leopold and Moritz since his visit to Berlin in 1843. He met the third brother Adolph in London in 1848. Adolph's son Wilhelm had also come with him to London that year and settled there permanently in 1850; late in life he published his own Memoirs which include reminiscences of Berlioz. One of Wilhelm's three sons, Alfred Ganz, though not a professional musician, inherited his father's enthusiasm for Berlioz. He is the author of the book Berlioz in London, on which see the end of the article on the Ganz family.
Adolph Ganz (1796-1870)
Moritz Ganz (1806-1868)
Leopold Ganz (1810-1869)
Wilhelm Ganz (1833-1914)
Wilhelm Ganz at an advanced age
Frederick Gye
Frederick Gye (1809-1878)
Frederick Gye was the manager of the Drury Lane theatre in 1847-8 and then of the Royal Italian Opera, Covent Garden from 1849 to 1877. He was thus in charge of Covent Garden at the time of the ill-fated performance of Benvenuto Cellini in June 1853. The above engraving is reproduced here courtesy of A. Saint et al., A History of the Royal Opera House (London, 1982).
Charles Hallé
Sir Charles Hallé (1819-1895)
Charles Hallé, a pianist and conductor of German birth, was born in Hagen, Westphalia on 11 April 1819; his name was originally Karl Halle, later gallicised as Charles Hallé. He studied at Darmstadt then settled in Paris in 1836, where he soon became friendly with Berlioz; the two men had the highest regard for each other, and in his critical writings Berlioz often praised Hallé's musicianship and excellence as a pianist. Hallé's career in Paris could have continued indefinitely, but for the revolutions of 1848 which caused him, and many other musicians in mainland Europe, to emigrate. With his wife and children Hallé left Paris for London, then settled in Manchester where he transformed the musical life of the city and founded the Hallé Orchestra which still bears his name. In Manchester and in England he promoted the music of Berlioz after the composer's death, and did so with unique authority as a friend of Berlioz who had heard the composer conduct his own music. Manchester's Berlioz tradition continued after him with Hamilton Harty. Hallé died in Manchester on 25 October 1895; his Memoirs were published posthumously by his children and include detailed reminiscences of Berlioz.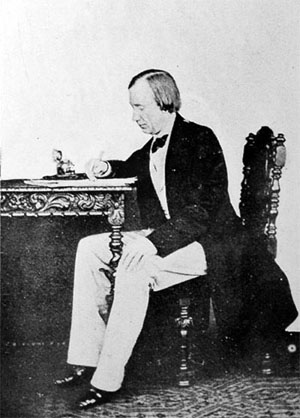 Sir Charles Hallé (1819-1895)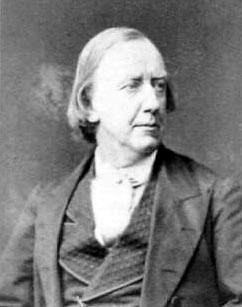 Sir Charles Hallé (1819-1895)
Sir Charles Hallé (1819-1895)
George Hogarth
George Hogarth (1783-1870)
George Hogarth was a musicologist and critic; he was secretary of the Royal Philharmonic Society from 1850 to 1864, and it was in this capacity that Berlioz had most dealings with him. In the event Berlioz only conducted part of one concert with the society on 30 May 1853, and a projected series of eight concerts in 1855 with the society failed to materialise.
Louis-Antoine Jullien
Louis-Antoine Jullien (1812-1860)
This lithograph dates from 1843.
Jullien was the director of the Drury Lane Theatre, London who engaged Berlioz to conduct concerts and the orchestra of the Grand English Opera at the theatre in 1847-48. This was the first of Berlioz's five visits to London. The terms offered by Jullien seemed at first very attractive, but the high hopes initially placed by Berlioz in this visit were soon dashed, first by the incompetent management of Jullien who went bankrupt within a few months, then by the outbreak of revolutions all over Europe in 1848. Berlioz never asked or received any compensation from Jullien, and although he credited Jullien with good intentions he came to regard him as simply a lunatic.
Louis-Antoine Jullien (1812-1860)
Jullien conducts the orchestra at the Drury Lane Theatre
Prosper Sainton
Prosper Sainton (1813-1890
The above engraving is reproduced here courtesy of the Bibliothèque nationale de France.
Prosper Sainton was a French violinist born in Toulouse who had settled in London in 1845. Berlioz must have met him in Paris before he went to London in 1847; he had a very positive view of Sainton's abilities and found Sainton helpful in many ways during his repeated visits to London. One notable episode was a meeting between Berlioz and Wagner at Sainton's house in London in June 1855.
Eduard Silas
Eduard Silas (1827-1909)
The above engraving is reproduced here courtesy of the Bibliothèque nationale de France.
Eduard Silas was a Dutch pianist, organist and composer; he settled in London in 1850 where he had a career as organist and teacher. He assisted Berlioz in various ways during Berlioz's visits to London,and remained in contact with him subsequently.
Vincent Wallace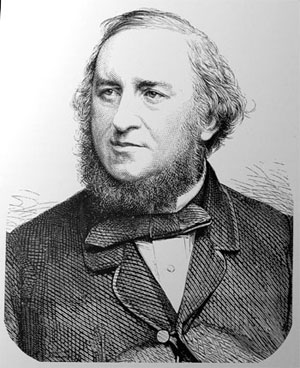 Vincent Wallace (1814-1865)
Vincent Wallace was a violinist, pianist and composer of Irish origin, whom Berlioz met during his first visit to London. Berlioz was attracted by Wallace's eccentricity and the stories he tole of his travels in the British Empire. In 1852 he devoted a feuilleton to him which he reproduced the same year at the end of his Soirées de l'orchestre.

© (unless otherwise stated) Monir Tayeb and Michel Austin for all the texts and images on Berlioz Photo Album pages.
All rights of reproduction reserved.

Photo Album main page