The Hector Berlioz Website
Berlioz Photo Album : Writers and Poets
Unless otherwise stated all pictures on this page have been scanned from engravings, postcards and other publications in our own collection. All rights of reproduction reserved.

Writers and poets whose works Berlioz admired and drew inspiration from
Virgil
Berlioz read Virgil in the original Latin as a boy as part of his education by his father. His epic opera Les Troyens is, among others, the culmination of his life-long admiration for, and influence of, the Roman poet. The opera is dedicated to Virgil and Princess Carolyne von Sayn-Wittgenstein.
See also Berlioz and Virgil in paintings elsewhere on this site: The Trojans (1) The Trojans (2)
The above picture shows a Roman relief from the Villa Medici, Académie de France, in Rome, probably known to Berlioz when he was a resident there in 1831-1832 as a Prix de Rome laureate.

William Shakespeare (1564-1616)
Berlioz discovered Shakespeare when he saw Hamlet and Romeo and Juliet at the Odéon Theatre in Paris. His future wife Harriet Smithson played the title role in both plays. Many of Berlioz's compositions were inspired by Shakespeare's plays: Overture La Tempête, which was later incorporated in Lélio, Overture Le Roi Lear, Roméo et Juliette, Marche Funèbre pour la dernière scène d'Hamlet, La Mort d'Ophélie, Béatrice et Bénédict and the Love Duet in act IV of Les Troyens; indeed Berlioz ascribed a major part to Shakespeare's influence on his epic opera in addition to that of Virgil.
See also Berlioz and Shakespeare in paintings on this site: Hamlet Romeo and Juliet King Lear, The Tempest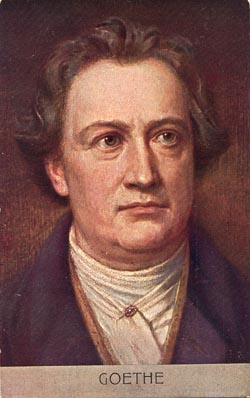 Johann Wolfgang von Goethe (1749-1832)
This postcard was published in 1900. There is no information on the back of the card about the artist and date of the original portrait.
Berlioz's Huit scènes de Faust and later one of his masterpieces, La Damnation de Faust, were inspired by Goethe's Faust. Berlioz had read Nerval's French translation of Faust in 1828. On his visits to Weimar, Berlioz saw Goethe's town and country houses. See also on this site Berlioz and Goethe – Eugène Delacroix Lithographs and Berlioz and Goethe – Other paintings.

Friedrich von Schiller (1759-1805)
Our early 20th century postcard is a reproduction of an engraving showing Schiller in his study, drawn probably in the late 18th or early 19th century. We have not been able to establish who the artist was.
Berlioz's Les Brigands, composed in 1833, was inspired by Schiller, whom he adored. On his visits to Weimar, Berlioz saw the house where Schiller lived from 1802 until his death in 1805: 'These two little windows provide air to the miserable attic in which Schiller lived! It is in this modest dwelling that the great poet of noble impulses wrote Don Carlos, Mary Stuart, The Brigans, Wallenstein! That is where he lived as a poor student! (Memoirs )'.

Lord George Gordon Byron (1788-1824)
Berlioz read Byron's Le Corsaire when he was in Italy. Byron was adored by Berlioz and was a major influence on him. His Childe Harold in particular was an inspiration behind Berlioz's second symphony, Harold en Italie. Lélio was also influenced by Byron. See also Berlioz and Byron and Gautier on this site.
This painting by Thomas Phillips shows Byron in Albanian dress; the original copy is in the National Portrait Gallery, London.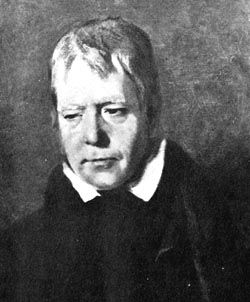 Sir Walter Scott (1771-1832)
Berlioz's overtures Waverley and Rob Roy MacGregor originated in his enthusiasm for Scott's Waverley Novels, which he read in French translation during his student days in Paris in the 1820s.
The original painting, by Andrew Geddes (c. 1818), is in the Scottish National Portrait Gallery, Edinburgh.
For a comprehensive account of the life and works of Sir Walter Scott please visit the Edinburgh University Library's remarkable Walter Scott Digital Archive at: http://www.walterscott.lib.ed.ac.uk/.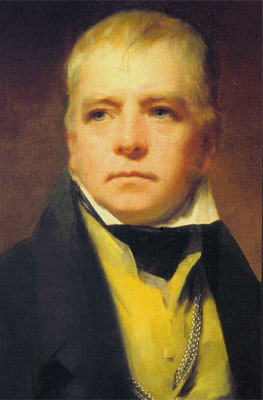 The above picture has been scanned from an information document published by the Abbotsford charitable trust; Abbotsford, located in Melrose Scotland, was the home of Sir Walter Scott.

Victor Hugo (1802-1885)
Berlioz set to music two of Hugo's poems: La Captive and Sara la baigneuse. A copy of this lithograph by Devéra, which dates from 1829, is in the Musée Hector Berlioz at La Côte Saint-André. See also Berlioz and Victor Hugo on this site.
The image here is courtesy of Madame Chantal Spillemaecker, Conservateur du Musée Hector-Berlioz, to whom we are most grateful.
Victor Hugo at an advanced age

© 1997-2013 (unless otherwise stated) Monir Tayeb and Michel Austin for all the texts and images on Berlioz Photo Album pages.
All rights of reproduction reserved.

Photo Album main page