Berlioz Photo Album : Posthumous portraits (2a)
Unless otherwise stated all pictures on Berlioz Photos pages have been scanned from engravings, paintings, postcards and other publications in our own collection. All rights of reproduction reserved.
Portrait of Berlioz ca 1940
This original pencil and ink drawing of Berlioz by the French painter Pierre Langlade (1907-1972) is in our collection. It is inspired by the 1851 drawing in London by Baugniet, lithographed by Gillet.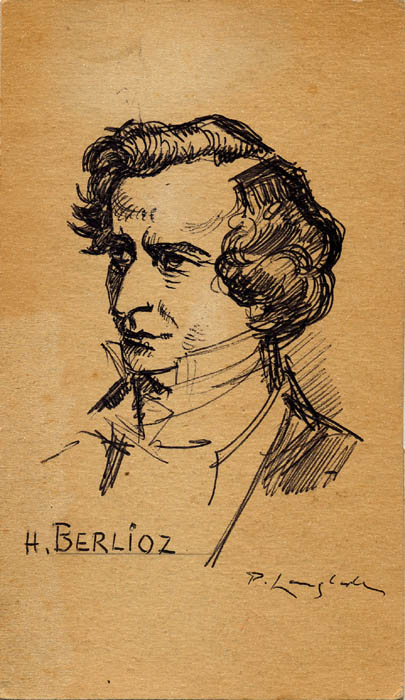 © (unless otherwise stated) Monir Tayeb and Michel Austin for all the texts and images on Berlioz Photo Album pages.
All rights of reproduction reserved.

Photo Album main page