Berlioz-inspired works of art : Marcella Acone

MARCELLA ACONE AND BERLIOZ
Berlioz was born on 11 December 1803. The drawing on this page marks his 209th birthday on 11 December 2012.
"Celebrations"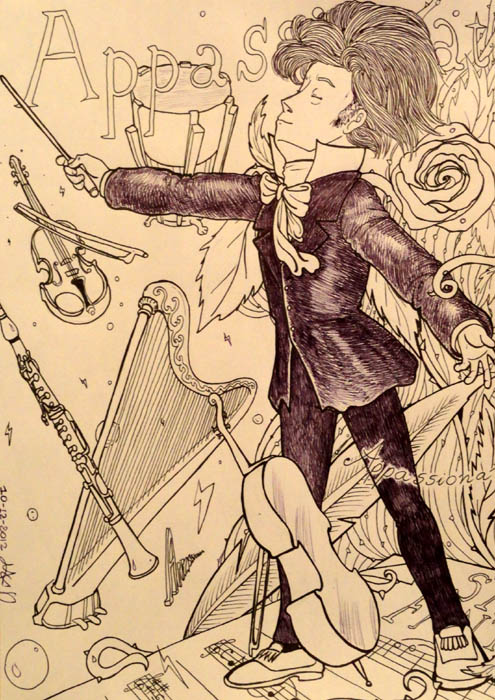 We are most grateful to Marcella Acone for sending us the above picture and granting us permission to reproduce it on this site.

© 2012 Marcella Acone. All rights of reproduction reserved.