Memorabilia collection
Postcards and other items from the Musée Hector-Berlioz
We are delighted and most grateful to have received as a new year gift from the Hector Berlioz Museum a selection of 12 postcards, 4 book marks, a pen, and a USB card items issued by the Museum in December 2015. This page displays the scanned copies of these items.
All the items depicted in the following pictures are the property of the Museum and part of its rich collection. © Musée Hector-Berlioz. All rights of reproduction reserved.
The Museum in spring of 2015
USB data card
[actual size 8.30cm x 5.30cm]
The caption on the card (reproduction of Berlioz's own text) is: Je suis né le 11 décembre 1803 à La Côte St andré [I was born on 11 December 1803 at La Côte St andré].
Photographs of Berlioz
from top: by Nadar, Adolphe Braun and Charles Reutlinger
Berlioz in 1846 by Prinzhofer
Lithograph
The room where Berlioz was born
Berlioz's Erard piano
Berlioz's Erard piano
Portrait of Harriet Smithson by George Clint
The original portrait was sonated by us to the Musée Hector-Berlioz in 2015.
Inkwell and a letter of Berlioz to his father
Manuscript score
Cup made by imperial manufacturer of porcelain in Saint Petersburg;
it was given as a present to Berlioz in 1867 by the Grand Duchess Helene of Russia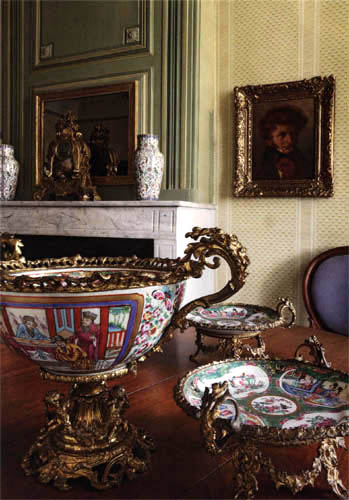 Les Troyens
Terracotta made in 1839, by Ary Bitter (1883-1973)
Collection of phonographs
Bookmark (front and back)
Bookmark (front and back)
Bookmark (front and back)
Bookmark (front and back)

Pen
Envelope
Envelope


Memorabilia main page
© (unless otherwise stated) Michel Austin and Monir Tayeb for all the texts and images on Berlioz Memorabilia pages.