This page is also available in French
Copyright notice: The texts, photos, images and musical scores on all pages of this site are covered by UK Law and International Law. All rights of publication or reproduction of this material in any form, including Web page use, are reserved. Their use without our explicit permission is illegal.

British born musicologist, a leading specialist on Berlioz on whom he has published widely, and general editor of the New Berlioz Edition, Hugh Macdonald's contribution to Berlioz scholarship is second to none. Macdonald studied at Pembroke College, Cambridge from 1961 to 1969 for his undergraduate and postgraduate degrees; for his doctoral thesis he prepared a critical edition of the full score of Les Troyens, hitherto unavailable more than a century after the work was written. This was the basis of the score that was published by Bärenreiter under his editorial direction in 1969. This edition was used for the first complete performance of Les Troyens given by Scottish Opera in Glasgow on 3 May 1969, conducted by Alexander Gibson; for the centenary production at the Royal Opera House, Covent Garden a few months later on 17 September, conducted by Sir Colin Davis; and for the first complete recording made in the same year, also conducted by Sir Colin. The opera has since then become part of the repertoire of many opera houses in different countries, and has been recorded several times.
Macdonald held various academic positions at Oxford and Cambridge for a few years before joining Glasgow University in 1980 as Professor of Music. He left for the United States in 1987 to take up the position of Professor of Music at Washington University, St Louis; he held the position until his retirement in June 2011. In addition, he has since held visiting professorships at a number of universities in the US and elsewhere.
In 1965 the Berlioz Centenary Committee was formed in London for the purpose of commemorating the 1969 centenary of Berlioz's death. One of the Committee's foremost undertakings was to publish a New Edition of Berlioz's musical works as a permanent memorial to him. Macdonald became the general editor of the NBE, the position that he held until 2006, when the last volume was published. Under the general editorship of Macdonald, as well as presenting authentic texts of previously published works, the NBE for the first time made available the orchestral scores of Benvenuto Cellini and Les Troyens, which had until then been difficult of access to performers. Various other works were also published for the first time in the New Berlioz Edition, notably the two unfinished operas, Les Francs Juges and La Nonne Sanglante. Unlike the earlier Breitkopf and Härtel edition, which was the work of only two editors, Charles Malherbe and Felix Weingartner, the NBE was a collaborative international enterprise involving musicologists from different countries (see on this site the complete listing of the NBE and of its different editors, arranged by volume – 26 in all – and by date of publication).
Hugh Macdonald edited the following volumes in the NBE himself: the three operas, Benvenuto Cellini, Les Troyens, and Béatrice et Bénédict; in addition the Grande Symphonie funèbre et triomphale (the first volume to appear in 1967); Miscellaneous Works and Index; and the Messe solennelle (see below). In addition, his piano reduction of Harold en Italie was published by Bärenreiter in 2001.
In addition to the musical scores, the NBE includes a comprehensive Catalogue of the Works of Hector Berlioz (1987), compiled and edited by D. Kern Holoman, which largely replaces the earlier Bibliography of the Musical and Literary Works of Hector Berlioz, 1803-1869 by Cecil Hopkinson (1951, rev. 1980). The NBE also includes a volume on The Portraits of Hector Berlioz, edited by Gunther Braam (2003).
When in 1991 the "lost" manuscript of the Messe Solennelle was by chance discovered in the Church of St. Carolus-Borromeus in Antwerp, Hugh Macdonald was called upon to authenticate it; he subsequently edited the work in a supplementary volume of the NBE (vol. 23, 1994). The Messe was performed under Sir John Eliot Gardiner's direction on 3 October 1993 (at St. Petri, Bremen) and on 12 October at Westminster Cathedral, London, for the first time since the only performances of the complete work in 1825 at Saint-Roch and in 1827 at Saint Eustache; the Westminster performance was recorded live for release on CD.
Macdonald's work on the NBE represents only part of what he has published on Berlioz. He has in addition edited volume IV of the Correspondance Générale with Yves Gérard and the late Pierre Citron, volumes V and VI with the late François Lesure, and vols. VII and VIII on his own; he also edited Selected Letters of Berlioz, translated by Roger Nichols (1995). His other publications on Berlioz include the concise Berlioz Orchestral Music (BBC Music Guides, 1969), a comprehensive study of the composer's life and works simply entitled Berlioz (1982; revised edition 1991), and Berlioz's Orchestration Treatise: A Translation and Commentary (2002), a mine of information on 19th century instrumental practice. He has also contributed numerous articles and chapters in edited books and journals.
Hugh Macdonald was made the Chevalier de l'Ordre National du Mérite by France on 5 December 2013.
See also on this site by Hugh Macdonald:
Some notes on Berlioz, Liszt & Wagner, The Original 'Benvenuto Cellini', Berlioz's orchestration: human or divine?
Les Troyens at the Théâtre-Lyrique, The Completion of the Duo in La Nonne sanglante


Illustrations
We are most grateful to Hugh Macdonald for sending us electronic copies of a selection of his photos and granting us permission to reproduce them on this page. © Hugh Macdonald. Other pictures have been scanned from publications in our own collection. All rights of reproduction are reserved.
1. Photos of Hugh Macdonald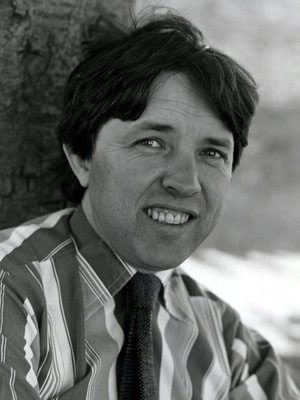 2. Publications
New Berlioz Edition – general cover page of all the 26 volumes
New Berlioz Edition – volume 1a of Les Troyens (first two acts)
title page and first page of the score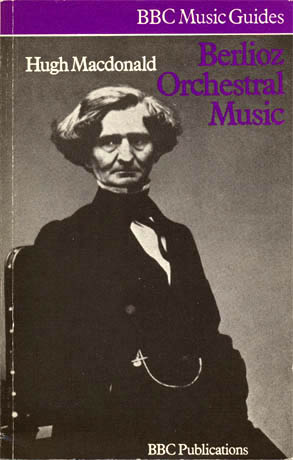 The first edition of this book was published in 1969. The above is the cover page of an 1982 reprint.
First edition of Berlioz, published in 1982 in the Master Musicians series
| | |
| --- | --- |
| Front cover | Back cover |
First edition, published in 1995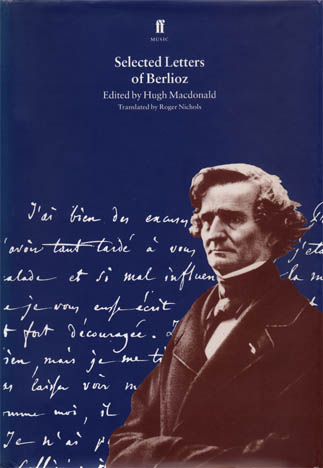 First edition, published in 2002


The Hector Berlioz Website was created by Monir Tayeb and Michel Austin on 18 July 1997;
Page Berlioz: Pioneers and Champions created on 15 March 2012; this page created on 15 March 2012; updated on 28 July 2015.
© Monir Tayeb and Michel Austin. All rights reserved.