Berlioz-inspired works of art : Haydn Greenway
Les Troyens, Symphonie funèbre et triompale and Le spectre de la rose

GREENWAY AND BERLIOZ
1. Les Troyens
2. Symphonie funèbre et triompale – Apotheosis
3. Le spectre de la rose
"Les Troyens"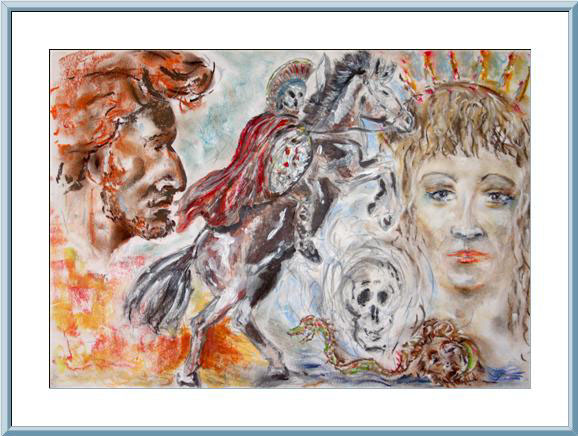 See also below the electronically generated effect on the same picture of the original painting.


"Les Troyens"
"Apotheosis"
This is a photo montage of a military band Mr Greenway saw in Seville; the Berlioz image is of a clay 'mask' made by the artist many years ago.


"Le Spectre de la Rose"
We are most grateful to Haydn Greenway for sending us the above pictures and granting us permission to reproduce them on this site.


© Haydn Greenway. All rights of reproduction reserved.