Berlioz-inspired works of art : CD cover designs (7)
© Robert Malone for photos and commentary
All rights of reproduction reserved.
This page presents the photos taken by Mr Robert Malone of CD in his personal collection. He holds the copyright for all of them.
Each photo is accompanied by Mr. Malone's own commentary.
We are most grateful to Mr. Malone for sending us scanned copies of the photos and granting us permission to reproduce them on our site.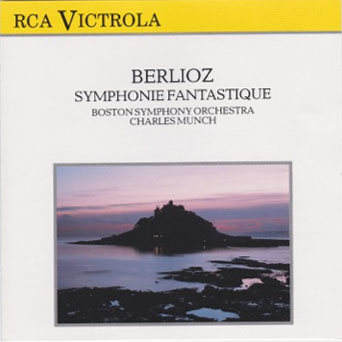 Early American CD release of Charles Munch/Boston Symphony Orchestra, recording of April 1962.
French CD of live concerts by Charles Munch / Orchestre National de France (present name for the old O.R.T.F.):
Symphonie fantastique, made in June 1963 in Portugal; Corsaire, September 1967, Montreal, Canada; and Overture to Benvenuto Cellini, September 1966, Besançon, France.
French CD from Pathe Marconi, 23 and 26 October 1967.

Live concert recording, Igor Markevitch / Berliner Rundfunk Sinfonieorchester, 1952, on a CD from an Italian label, Urania.
A live recording by Ernest Ansermet / Orchestre de la Suisse Romande, concert of 24 June 1968 in Tokyo.
Roger Norrington / London Classical Players; made for EMI/Virgin Classics 1-5 March and 6 November 1988. This was an (in)famous H.I.P. (historically informed performance, with period instruments) with Norrington taking what some considered, at the time of original release, to be controversial tempi in the last 2 movements. (The conductor claimed these tempi were what Berlioz called for.) The repeats are taken in Movements 1 and 4, but the added cornets were not observed in 2. I consider this to be the better of the two H.I.P.s made about the same time. Also included is the overture Les Francs-juges, Op. 3.
The second H.I.P. recording, John Eliot Gardiner / Orchestre Révolutionaire et Romantique, made in Septemter 1991 for Philips. Gardinere's tempi are less radical than Norrington's, but I do not find the performance nearly as interesting. Both repeats are taken, and the cornets are added in 2 (but not too noticeable).
Georg Solti / Chicago Symphony Orchestra, Decca, recorded in Salzburg, on 8 June 1992.
Myung-Whun Chung / Orchestre de L'Opéra Bastille, recorded in October 1993 for DG (shown here in an American release by Musical Heritage Society). Repeat taken in Movement 1, but not in 4; cornet parts added in 2.

Sir Charles Mackerras / The Royal Philharmonic Orchestra, recorded on the orchestra's own label, January 1994; repeats observed in Movements 1 and 4, cornets added in 2. At the present time, this is my personal favourite recording of Symphonie fantastique. Also on this CD, Le carnaval romain.

Pierre Boulez / Cleveland Orchestra, DG, March 1996; with one of my favourite Berlioz works, Tristia, Op 18. (Boulez appears to employ the firing squad at the end, but it is not very audible "Go, bid the soldiers shoot.") I find this a great improvement over Boulez's earlier recording of Op. 14 on Columbia (now Sony). Boulez here observes the repeats in Movements 1 and 4, but not the added cornet parts in 2.
Sir Colin Davis / London Symphony Orchestra, recorded in concerts on 27 and 28 September 2000; an early release on the label LSO Live. As always, Davis observed the repeats and cornet parts. This was the last (known) Davis recording of Symphonie fantastique and his concept of the work changed very little over time from his first go at it, in 1963, also with the LSO.
Overture, Beatrice and Benedict, London Philharmonic Orchestra, 9 November 1934
Roméo et Juliette, Part II, Roméo seul, Tristesse, Concert et bal, Grand fête chez Capulet; Leon Goossens, oboe; LPO, 7 and 9 September 1933
Romé et Juliette: Reine Mab Scherzo; Hallé Orchestra, 1927
Roman Carnival; Hallé, 18 February 1932
Les Troyens: Royal Hunt and Storm; Hallé, 10 April 1931
Les Troyens: March; London Symphony Orchestra, 1935
Le Corsaire; LPO, 9 November 1934
Hamlet: Marche funèbre; LPO, 26 April 1935
Damnation de Faust: Danse des sylphes; Hallé, 1928
Damnation de Faust: Marche hongroise (Rakoczy March); Hallé, 1928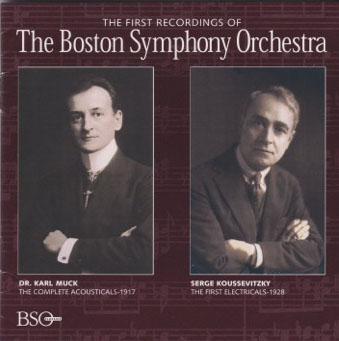 CD released by the Boston Symphony Orchestra of their earliest recordings, a couple of Berlioz works were included from the sessions of October 1917, conducted by Karl Muck (these sessions represent a rare instance where an entire orchestra was assembled for acoustic recordings); Damnation of Faust: Rákoczy March and Ballet des Sylphes.
Harold en Italie, Op. 16; Heinz Kirchner, viola; Igor Markevitch / Berliner Philharmoniker; recorded by DG, 1956 (shown here on a CD released by Archipel).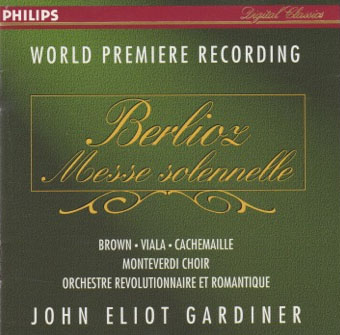 First ever recording of Berlioz: Messe solennelle, 12 October 1993 (also includes the revised version of Resurrexit).

© Unless otherwise stated, Monir Tayeb and Michel Austin. All rights of reproduction reserved.