Memorabilia collection
Concerts and festivals (5)
All pictures on this page have been scanned from items in our own collection. All rights of reproduction reserved.

1977 production of Les Troyens in London
conducted by Colin Davis
This was the 38th complete performance of Les Troyens at the Royal Opera House. The images displayed here are from the programme of the performance on 8 October of the last three acts.
The images displayed below are reproductions of two adverts in the programme.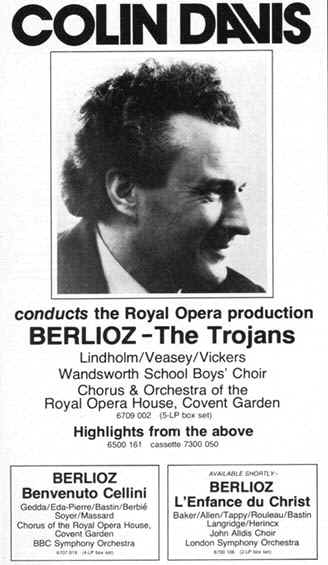 Memorabilia main page
© (unless otherwise stated) Michel Austin and Monir Tayeb for all the texts and images on Berlioz Memorabilia pages.