Memorabilia collection
Stamps (4)
All pictures on this page have been scanned from items in our own collection. All rights of reproduction reserved.
This page displays stamps and first day covers issued in various countries.
Issued in France in1936
The stamp, like the one below, was issued for relief of unemployed intellectuals. It has not been used.

Issued in France in1938
See also this stamp on a postcard of Berlioz monument in Paris elsewhere on this site.

Issued in Ras al Khaima
Issued in République des Comores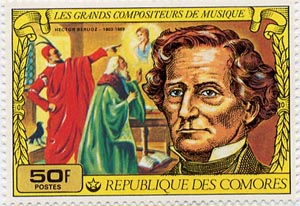 Issued in São Tomé and Príncipe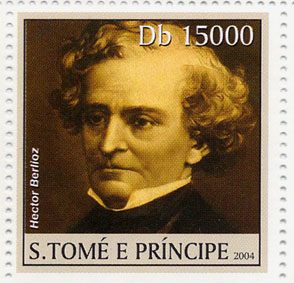 Issued in Mozambique
This stamp pays homage simultaneously to two French masters.

Issued in the Netherlands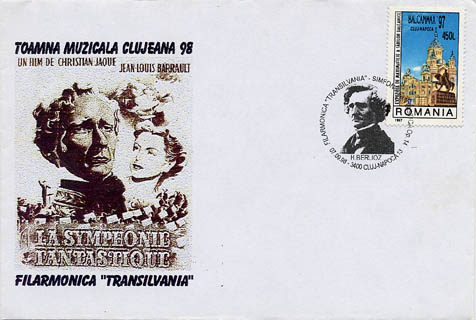 See also La Symphonie Fantastique – The Film (1) and La Symphonie Fantastique – The Film (2).
Front of the envelope
Back of the envelope
A first day cover issued on 27 October 2001 to commemorate the 110th anniversary of the death of Johan Barthold Jongkind (1819-1891), a painter originally from Holland, who lived in La Côte Saint-André from 1878 until his death. The youth of the town would affectionately call him "Père Jonquille". He painted, among many others, scenes from La Côte and its countryside, all of which are held in museums and private collections. The picture on the top left of the above envelope reproduces his painting of the Place Saint-André in La Côte, dated 1887. A selection of his stunning La Côte paintings are reproduced in A. Moulin et al, La Côte Saint André en Isère (Gillonnay: Alexandre Moulin, 2005).



Memorabilia main page
© (unless otherwise stated) Michel Austin and Monir Tayeb for all the texts and images on Berlioz Memorabilia pages.