Berlioz's Weimar in our time
Introduction
The page Berlioz in Weimar explores Berlioz's relation with Weimar and its cultural establishment. That page also presents 19th and early 20th centuries images of the locations that Berlioz knew, such as the hotel at which he lodged, the theatre in which his music was performed, the places where he was fêted, and general views of the city itself. The present page revisits these and other locations as they are in our time (in 2008). See also Goethe and Schiller in Weimar for other locations in Weimar visited by Berlioz, with both contemporary and modern images.
Unless otherwise stated, all the photographs on this page were taken by Michel Austin in 2008 © Michel Austin. All rights of reproduction reserved.
This page is also available in French

General views of Weimar
1.1 Arriving by train
1.2 Street views of the city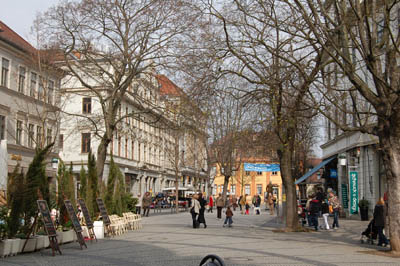 This building, the Wittums palace, former residence of the dowager Duchess Anna Amalia, faces the Weimar Theatre across the square (Theaterplatz).
2. Market Square (Marktplatz)
In the above photo, part of the site of the Erbprinz Hotel is to the left of the large white building. See also the large view.
3. The site of the Hotel zum Erbprinzen
The following three photos were taken by Pepijn van Doesburg in 2002. © Pepijn van Doesburg. We are most grateful to Mr. van Doesburg for sending us the photos for reproduction on this page.
4. The Town Hall
5. The theatre
6. The palace of the Grand-Dukes of Saxe-Weimar (now a museum)
Schloßmuseum
7. The Altenburg
The Altenburg now houses the Franz Liszt School of Music Weimar (Hochschule für Musik Franz Liszt Weimar).
Translation of the text:
The Altenburg
Home of Franz Liszt and Princess Sayn-Wittgenstein from 1848 to 1861.
At this time (the Altenburg was) the centre of "New Weimar" and the meeting place for artists from all over the world.
The out-buildings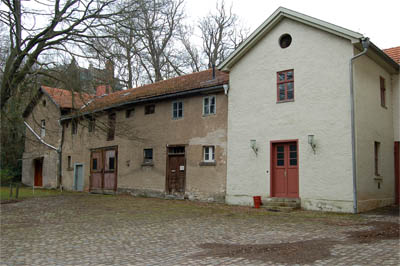 8. The Liszt Museum
The Museum is located in Liszt's former summer residence by the Park an der Ilm in which Goethe's Garden House is also located.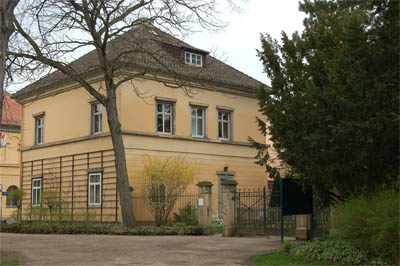 See also on this site:

The Hector Berlioz Website was created by Monir Tayeb and Michel Austin on 18 July 1997; the page Berlioz's Weimar in our time was created on 1 March 2012.
© (unless otherwise stated) Monir Tayeb and Michel Austin.

Back to Berlioz in Weimar


Back to Berlioz in Germany


Back to Home Page