Rue Berlioz
A private road in the XVIth arrondissement
This page is also available in French
As mentioned in the main page on Berlioz in Paris, the Rue Berlioz is the only street in Paris to be named after the composer, and it is a private street that is not open to the public, as may be seen from the second picture below.

The modern photographs reproduced on this page were taken by Michel Austin; the postcard is in our own collection.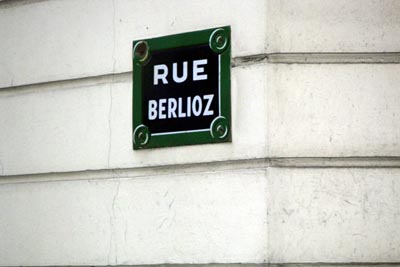 Rue Berlioz c. 1900

© Monir Tayeb and Michel Austin. All rights of reproduction reserved.
Copyright notice: The texts, photos, images and musical scores on all pages of this site are covered by UK Law and International Law. All rights of publication or reproduction of this material in any form, including Web page use, are reserved. Their use without our explicit permission is illegal.
Back to Berlioz in Paris main page