Obituary – 13 March 1869
Berlioz died on 8 March 1869. On 13th March the Illustrated London News published a short obituary as part of its "Foreign and colonial news" column, under FRANCE. We have reproduced here this obituary from our own original copy of the ILN.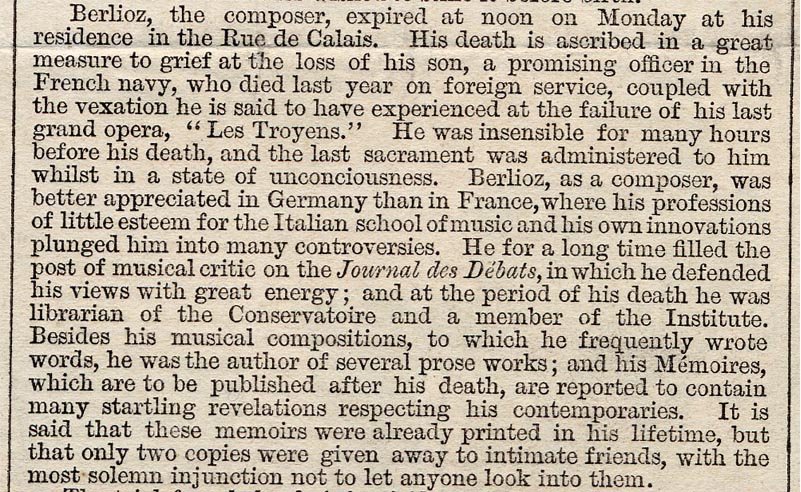 The Hector Berlioz Website was created by Monir Tayeb and Michel Austin on 18 July 1997; this page created on 8 March 2006.
© Monir Tayeb and Michel Austin. All rights of reproduction are reserved.
Back to Contemporary Performances and Articles

Back to Home Page
Retour à la page Exécutions et articles contemporains

Retour à la Page d'accueil