The Hector Berlioz Website
Memorabilia collection
Trading cards (1)
All pictures on this page have been scanned from items in our own collection. All rights of reproduction reserved.
Liebig cards: Berlioz's La Damnation de Faust
Hungarian March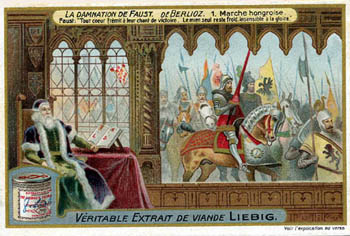 Faust's Dream

Marguerite's Dream

The Ride to the Abyss

Descent into Hell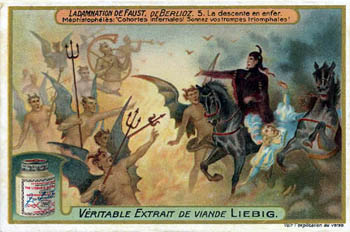 Marguerite's Apotheosis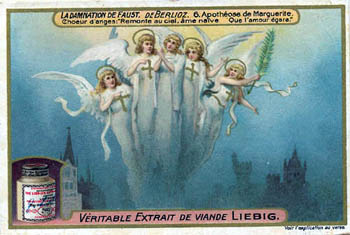 Memorabilia main page
© 2005-2013 (unless otherwise stated) Michel Austin and Monir Tayeb for all the texts and images on Berlioz Memorabilia pages.