Memorabilia collection
La Damnation de Faust in Germany in 1907
A scene from La Damnation de Faust performed at the Königlichen Opernhaus in Berlin in 1907, using the 1903 production at the Théâtre de Monte Carlo, staged by Raoul Gunsbourg.
The picture here shows J Lindsay as Marguerite, T. Russelière as Faust, and M. Renaud as Méphistophélès.
This picture was published in Die Woche, 1907, no. 15, page 635, a copy of which is in our own collection.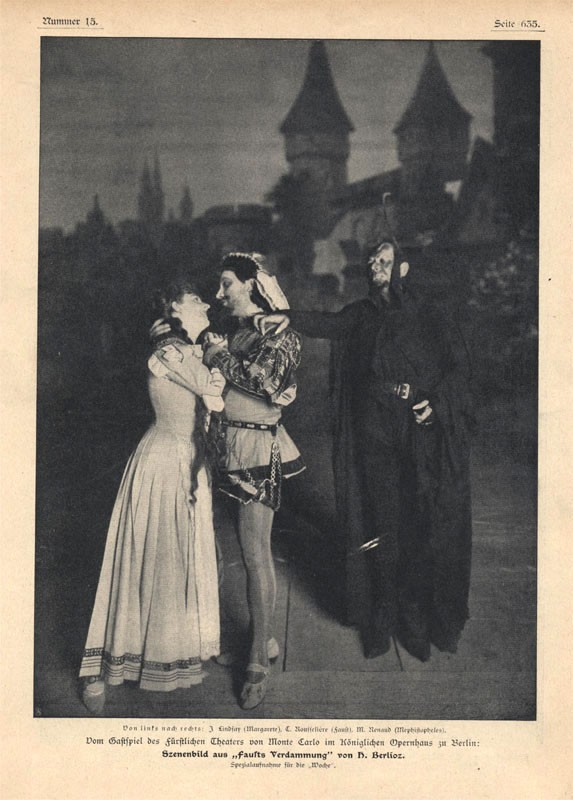 Memorabilia main page
© (unless otherwise stated) Michel Austin and Monir Tayeb for all the texts and images on Berlioz Memorabilia pages.