Memorabilia collection – contributions
Stamps, photos, postcards, flowers
All pictures on this page have been scanned from items in private collections. All rights of reproduction reserved.
1. Festival Berlioz 2015
Cover page of programme booklet
Programme of the concert on 27 August
Programme of the concert on 29 August
Programme of the concert on 30 August
2. Tulipa Hector Berlioz
Berlioz Tulips in Sue's Garden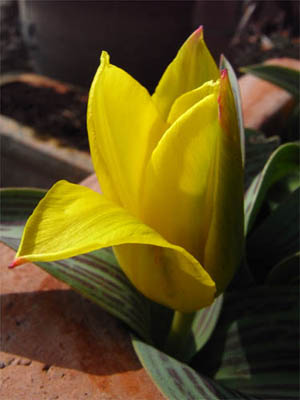 Contributions by Bob Salvi
1. Postcards
2. Stamps

Contributions by Peter Curbishley
Opéra Berlioz at the Corum in Montpellier, France (photo)
A poster advertising Les Toyens outside the Amsterdam Music Theatre
– photo taken on 25 April 2010
The Amsterdam Music Theatre staged Berlioz's epic opera in April and May 2010.


Memorabilia main page
© (unless otherwise stated) Michel Austin and Monir Tayeb for all the texts and images on Berlioz Memorabilia pages.