Memorabilia collection
Alan Merryweather collection: Concerts and operas (7)
All pictures on this page have been scanned from items in a private collection. All rights of reproduction reserved.
1989/1990 production of Béatrice et Bénédict in London
conducted by Mark Elder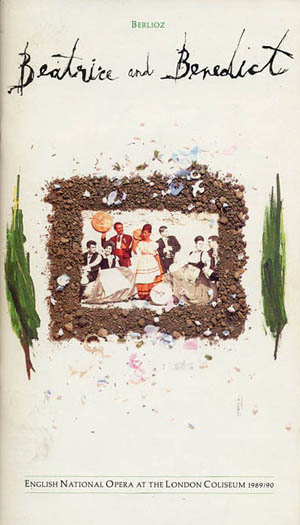 This painting, reproduced in the booklet, is entitled "The Decameron" by F. X. Winterhalter and dates ca 1837. The painting was exhibited at the Paris salon in 1837. A draft scenario of Berlioz's Béatrice et Bénédict alludes to this painting in his description of the opening scene.


Memorabilia main page
© (unless otherwise stated) Michel Austin and Monir Tayeb for all the texts and images on Berlioz Memorabilia pages.