Memorabilia collection
Alan Merryweather collection: Concerts and operas (6)
All pictures on this page have been scanned from items in a private collection. All rights of reproduction reserved.
1987 production of Les Troyens in Cardiff
conducted by Charles Mackerras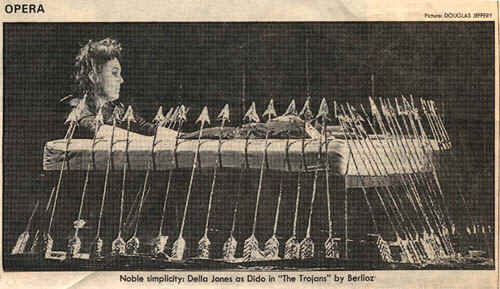 This photo, printed in the Welsh National Opera booklet, shows Blanche Thebom as Didon in the 1957 production of Les Troyens at the Royal Opera House, London.
This photo, again printed in the WNO booklet, shows Janet Baker as Dido in Scottish Opera's 1969 production of Les Troyens in Glasgow, conducted by Alexander Gibson.



Memorabilia main page
© (unless otherwise stated) Michel Austin and Monir Tayeb for all the texts and images on Berlioz Memorabilia pages.