Memorabilia collection
La Vie de Berlioz (2)
The pictures on this page have been scanned from a copy of the December 1983 issue of the Diapason in our own collection. All rights of reproduction reserved.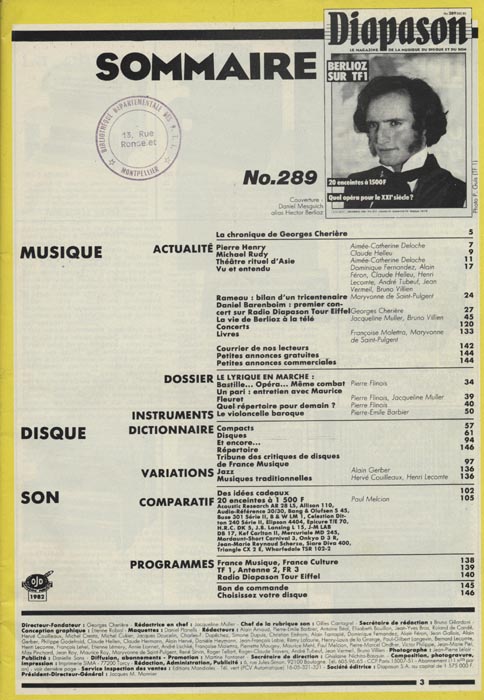 Memorabilia main page
© (unless otherwise stated) Michel Austin and Monir Tayeb for all the texts and images on Berlioz Memorabilia pages.