Memorabilia collection
Portraits of Musical Celebrities 1898
The picture on this page has been scanned from an item in our own collection. All rights of reproduction reserved.
Portratis of Musical Celebrities is a book which was published in New York in 1898, commissioned by Steinway Piano manufacturers. It contains 87 testimonials given at different times by a number of composers, musicians, opera singers, conductors, and similar artists, among whom were Berlioz, Wagner, Liszt, Gounod, Anton Rubinstein, Joseph Joachim, Arthur Nikisch, Theodore Thomas, Adelina Patti and Nellie Melba.
This page presents scanned images of a small selection of the testimonials and also front and back covers of the book.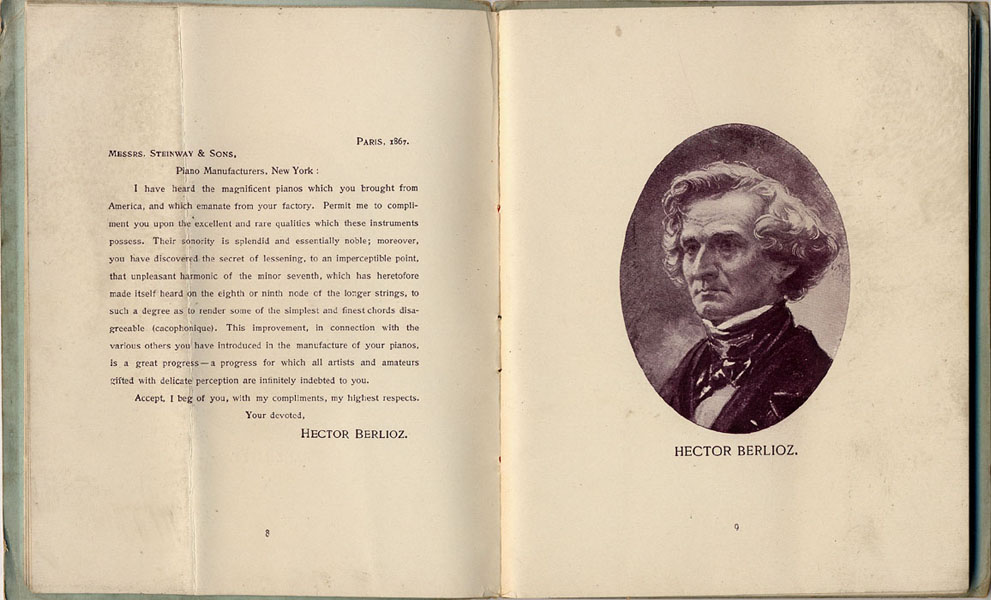 Memorabilia main page
© (unless otherwise stated) Michel Austin and Monir Tayeb for all the texts and images on Berlioz Memorabilia pages.